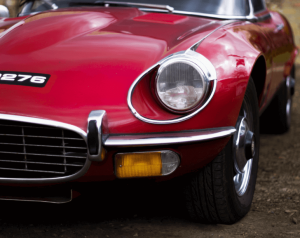 The automotive supplies industry is one we have been part of for several decades now. Our specific focus is on distributing the highest quality fastenings and fixings. Our inventory is broad and includes products to suit various needs. We even have parts for specific makes and models, including Jaguar E type nuts and bolts as well as many more. Expect first class products that you can buy for low prices.
Jaguar is one of the most beloved car brands in the world. In fact there are lots of collectors who look for models from specific years. People love Jags for many reasons, from how great they look to how nice they are to drive. Below we will look at some of the very best parts of driving a Jaguar so you know why you should invest in one.
Safety
The first would be safety. Many people automatically assume that sports or luxury cars won't be as safe as others. However, this is not the case. The safety attributes coupled with the leading Jaguar designs rank them among the market's finest. The craftsmanship is brilliant. In addition, their performance in safety tests is usually above average. Something else that is very impressive is how the cars grip to the road. Primarily, this comes down to the wonderful suspension system.
The technology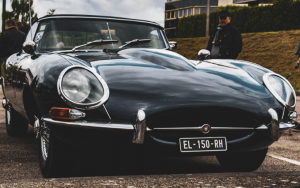 Technology is another positive element of the Jaguar. The greatest and newest machinery is always easy to spot in the most recent models. If there is one thing about Jag, it is always at the cutting edge. They are constantly going out of their way to push everything to its limit. Furthermore, they always want to bring in something new. Voice-operated controls have been in these cars for some time now.
If you have an older model you can also update the tech. There are even some companies who specialise in creating original replicas with all the modern fixtures. If you are doing this kind of project and need specific Jaguar E type nuts and bolts, contact us.
Comfort
Up next, we have comfort. Jaguar always takes its time to ensure their drivers shall be comfortable. Typically, they use Italian leather in the design. Another excellent feature would be the climate control. Drivers can set the perfect temperature for them. There may even be separate controls for the back and front seats. There aren't that many cars out there that can claim to be as comfortable and adaptable for passengers and drivers. The windows also work to lower noise.
The experience
Last but not least, there is the driving experience. Driving a Jaguar is unlike any other vehicle. This should not be too surprising. After all, the way they drive is the stuff of legends. The engines are always powerful and robust. Moreover, the cars can adapt to the road conditions due to the suspension.
Visit our shop to find Jaguar E type nuts and bolts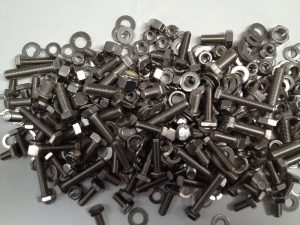 At Wrights Auto Supplies, we have all the components you could possibly require. Our Jaguar E type nuts and bolts are a particular favourite. Whatever you need, expect great prices, fast delivery and high quality products.
Get in touch today and find out more about everything we supply.